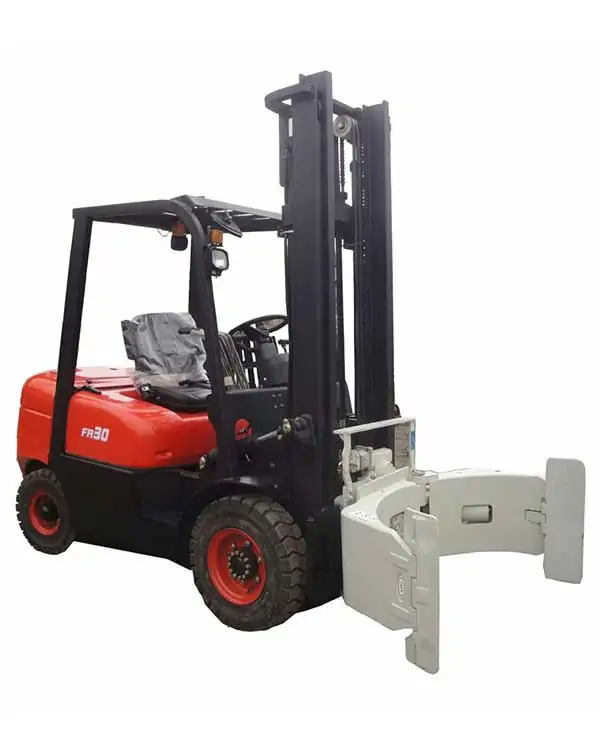 Imagine loading the oddly shaped material which requires great deal of effort to keep it at place during the movement otherwise it tends to fall or break. i.e., big roll of paper, because of its cylindrical shape it is risky to move it loosely, on the other hand making arrangements to keep such material at place require great deal of effort and consumes lot of time. To reduce the cost and time involved, Clamp forklift is evolved. It is pretty similar to traditional forklift lift but the only difference is that, an attachment is fastened to its mast. This attachment can fast the oddly shaped material temporality and can tread on any sort of surface securely. There is a variety of clamps available each one is suiting to the different shapes and sizes of the material. Despite its simple design, many accidents occur every year due the negligence of operator, lack training before operation, overloading etc.
By taking the closer look we observed the areas which meant to addressed to avoid any accidents. We classified our knowledge in various course. We have special arrangements for freshers as well for experience ones. We not only provide the knowledge in the class but expose the trainee to on-board training experience too. So, join us to make your career good in this domain and take maximum benefits from our training programmes
CONTACT US
What is covered in the Clamp Forklift Course?
Employers always look for the candidate who is knowing the work. The courses give you edge over others and gives advantage to stand ahead.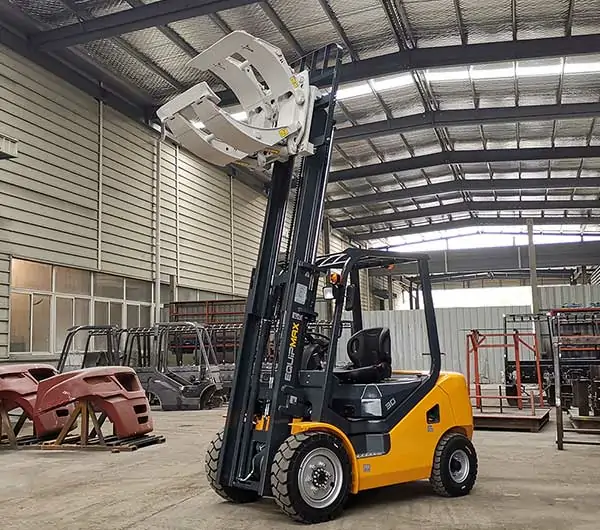 GET STARTED TODAY
Expert Forklift Training offers a variety of courses to help you go from student to certified.
Each program is intended to teach you everything you need to be a competent and safe forklift operator. Get started by contacting us today to order your program or register online.

COUNTER BALANCE
Counterbalance Forklift can also be called the Sit-Down Counterbalance or Tow-Motor. This forklift is used in loading and unloading freight from and to transport trucks.

NARROW AISLE/ REACH LIFT
Expert Forklift Training's Reach Forklift Operator Training Course teaches you how to inspect forklifts, safely operate them, and how move the machine.

ORDER PICKER
The narrow aisle truck family includes the Order Picker, also called the Cherry Picker. This truck can be used to lift the operator to and from rack locations.

DOCK STOCKER
A Dockstocker is a counterbalanced truck that allows the operator to stand while operating the machine.

PALLET WALKIE RIDER
According to MOL regulations, every employer must ensure that its employees are properly trained and certified before they can operate an electric Walkie-Talkie (Pallet Truck).

ARIAL BOOM LIFT TRUCK
Aerial Boom Lift is also known as Genie Boom. Expert Forklift Training's aerial boom lift training courses are OHSA-based and cover the various types of aerial platforms