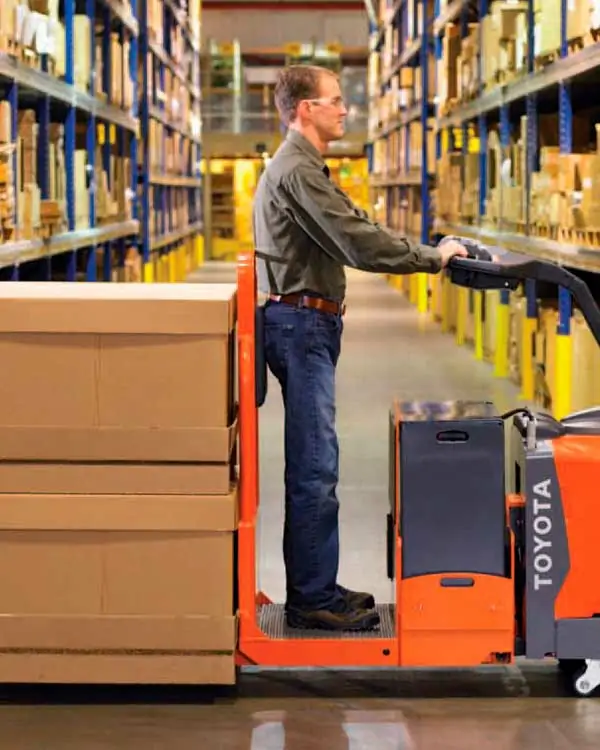 Center rider walkie alias front rider pallet truck is considered safer and easy to operate. Its ergonomic design gives rider an option to see front and back rather by sideways. The pallet jack is placed on machine chassis which reduces the chance of any injury. There are lot of features of center rider walkie which stands out it from other type of pallet jacks. At very first place is its control handle with handgrips which can be operated by both left- and right-hand operators. For moving the pallets over long distance, a high-speed interlock is given to avoid the speed button pressed with hand. Center rider provides a quick acceleration and bring efficiency in the work. Its heavy-duty load wheels are heat resistant. Center rider walkie is most suitable to the industries where movement of load is long and straight. It is generally used in the operation which requires low level and high volume of order picking. Though the operation of this truck is easy, still injuries and accidents take place due the absence of proper training. We designed the range of training programmes in compliance with Canadian Safety Standards and the OSHA guidelines, suiting to all levels of operators, be it a beginner or experienced. Further, we provide the practical training along with classroom education, to give operator hand on experience of this truck.
CONTACT US
Following courses are offered suiting to all type of operators
The range of following courses covers all the features and practices of Crown Reach. You may enrol in any of one as per requirement and make your chances better for your career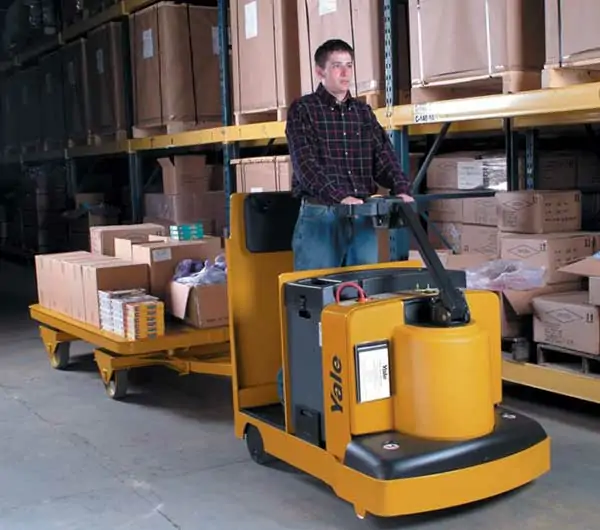 GET STARTED TODAY
Expert Forklift Training offers a variety of courses to help you go from student to certified.
Each program is intended to teach you everything you need to be a competent and safe forklift operator. Get started by contacting us today to order your program or register online.

COUNTER BALANCE
Counterbalance Forklift can also be called the Sit-Down Counterbalance or Tow-Motor. This forklift is used in loading and unloading freight from and to transport trucks.

NARROW AISLE/ REACH LIFT
Expert Forklift Training's Reach Forklift Operator Training Course teaches you how to inspect forklifts, safely operate them, and how move the machine.

ORDER PICKER
The narrow aisle truck family includes the Order Picker, also called the Cherry Picker. This truck can be used to lift the operator to and from rack locations.

DOCK STOCKER
A Dockstocker is a counterbalanced truck that allows the operator to stand while operating the machine.

PALLET WALKIE RIDER
According to MOL regulations, every employer must ensure that its employees are properly trained and certified before they can operate an electric Walkie-Talkie (Pallet Truck).

ARIAL BOOM LIFT TRUCK
Aerial Boom Lift is also known as Genie Boom. Expert Forklift Training's aerial boom lift training courses are OHSA-based and cover the various types of aerial platforms